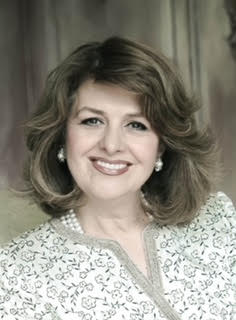 Specializing in luxury and custom homes, Shahrzad continues to be one of the most charitable and recognizable individuals in Los Angeles. Bringing her charm and expertise to every transaction, Shahrzad has the contacts and know-how to help you find or sell your property fast. Shahrzad is also the producer and host of a popular radio show called "Life is Beautiful" on 670am–Kirn Radio Iran which airs from 10 am to 12 noon Monday through Friday. She also hosts a variety of infomercials at the station. In her show, she deals with a variety of issues, with a positive approach, covering subjects such as family matters, parenthood, health, and other day-to-day aspects of life.
Shahrzad Ardalan is an active member of the community and has considerable experience working with social and charitable organizations. She has been a member of Rancho Park Rotary Club for the past ten years including four years as a Board member and one year as President. She was also the President of The Coalition of Iranian Entrepreneurs for three years. She is the Co-President of the Multi-Cultural Committee of the Beverly Hills School District.
Shahrzad Ardalan has a BA in International Business Administration from The American College in Paris, France.
She has the license to perform wedding ceremonies, a combination of Persian and American ceremonies, a side job that she enjoys very much.